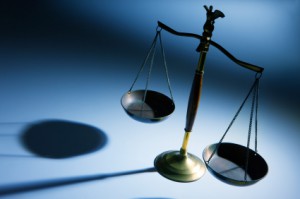 Bradford Ladner LLP – Experienced Alabama Civil Lawsuit Attorneys
Sometimes disputes arise between individuals or businesses which results in an Alabama civil lawsuit.  While everyone hopes that any dispute can be settled between the parties short of legal action, there are times when other efforts fail and legal counsel is needed. An Alabama civil lawsuit can be time consuming, stressful,and expensive. Whether you are the plaintiff or the defendant, you need an attorney who you can give you down-to-earth yet professional advice drawn from an intimate knowledge of Alabama law and years of courtroom experience.
William K. Bradford and Amber L. Ladner of Bradford Ladner, LLP give our client's Alabama civil lawsuit our personal attention. We provide our clients with counsel and advise that allows them to make prudent and sound decisions about their Alabama civil lawsuit. Sometimes litigation is not the answer.  At times mediation, arbitration, or informal dispute resolution works to our clients advantage, resolving their disputes in a positive way in less time and with less expense. Other times, the only resolution is to be had in a courtroom, before a judge and a jury. In either event, we can assist you in the most prudent course of action.
At Bradford Ladner we put our full concentration on our individual cases and clients. The partners at Bradford Ladner believe that preparation is the key to securing the best results in any Alabama civil lawsuit.  For that reason, we take every measure, research every angle, consider every approach, and ultimately devise the best strategy for our clients to obtain a satisfactory resolution to their Alabama civil lawsuit.
BRADFORD LADNER LLP HANDLES A VARIETY OF CIVIL LITIGATION MATTERS INCLUDING THE FOLLOWING:
Contract Disputes

Contract Drafting

Defense of Negligence Lawsuits

Workers Compensation

Commercial Litigation

Business Torts

Interference with Business Relations

Fraud Claims
If you need assistance in handling your Alabama civil lawsuit, please call us for a free consultation.