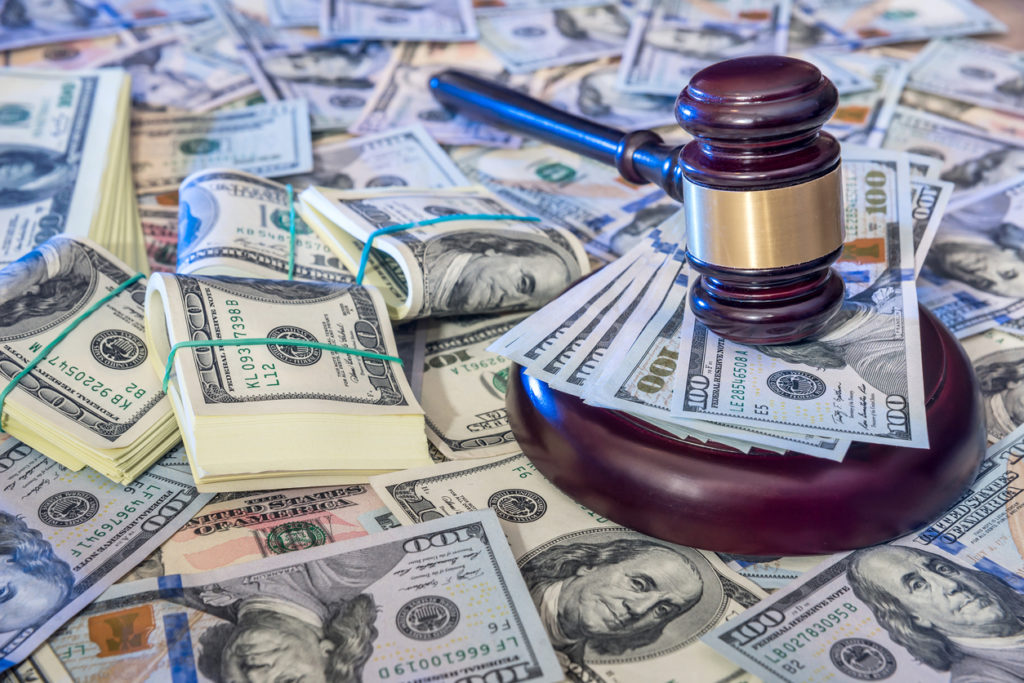 WHAT IS A FEDERAL WHITE COLLAR CRIME

What is a Federal white collar crime? The Bureau of Justice Statistics notes that while there is no set definition, federal white collar crime typically refers to violations of law committed by non-violent means. This could include fraud, lies, deception, misrepresentation, or the abuse of a position of trust or a professional license. The motivation involved in a white collar case is money. One of my law school professors used to say, "You can steal more money with a pencil than you can with a gun." Crimes that generally fall into the category of federal white collar offenses include the following:
abuse of drug prescription privileges – "pill mill" cases – overprescribing drugs (opiates or amphetamines)
bank or mail fraud
money laundering
consumer fraud – including mortgage fraud
insurance fraud

health care fraud – medical or medicaid fraud

securities fraud – Ponzi schemes – investment fraud

tax fraud and tax evasion

environmental offenses – illegal dumping or disposal of contaminants

false claims and statements

bribery – influence peddling – honest services act violations – illegal payments to governmental officials (giving or receiving)

unfair trade practices, including severe unsafe working conditions
WHITE COLLAR CRIME CAN BE CIVIL – CRIMINAL – OR BOTH
In the context of federal court as well as state court, white collar crimes can be handles as criminal matters, civil matters, or a little of both. Many times a criminal white collar case spawns a companion civil case for forfeiture of property, or the assessment of fines or restitution. Many times a state or federal regulatory body will file a companion civil case based on the same accusations as the criminal charges. This is particularly true where the target is a person possession a special license to conduct their profession, such as a doctor, pharmacist, accountant, attorney, or other professional licensed by the state or federal government. Commonly, the civil case is a means of stripping the person of their license to practice their profession.
WIDE RANGING IMPACT OF A WHITE COLLAR CRIMINAL CASE

White collar cases, particularly federal white collar cases are multi-faceted. Not only is the government trying to put a person in prison, but they are also trying to get back what they perceive as ill-gotten gain or money, they are trying to strip the person of their livelihood, and to prevent them from engaging in any similar professions ever again. In this way, a conviction for a white collar crime has a devastating effect. Oftentimes the person in ordered to pay thousands or millions in fines and restitution. But the case also strips the person of the ability to earn money to ever pay off the assessed fines and restitution.
WHAT TO DO – CALL US
To face a white collar criminal charge on our own is ill advised if not foolish. Hiring an attorney is a must. We have seen plenty of situations where a truly intelligent professional tries to "talk their way out of it." This simply does not happen. If you are under investigation, or even if you are contacted to provide information about a situation, you are at risk.
You can simply hire your family lawyer, or the lawyer that helped incorporate your business. But this is not recommended. You need a criminal defense lawyer, and a criminal defense lawyer who regularly practices in federal court on criminal cases.
We have the in and out of the courtroom experience that counts when you are facing a federal white collar criminal charge. We can be right beside you if your meet with investigators, advising you as to your best course of action. We have assisted countless clients under investigation, and have successfully worked to have charges dismissed, or for our clients to be treated favorably by the authorities by providing assistance or even acting as witnesses. But whether to assist the government or to fight the case is a complex decision. We can help you make the best choices to get the best outcome for your situation. Every case and client is different, and it takes considerable experience and expertise to know when to act or when to fight. Let us provide you that assistance.
IF YOU ARE FACING A FEDERAL WHITE COLLAR CRIMINAL CHARGE – CALL US NOW!

THE SOONER YOU CALL, THE BETTER. TIME IS OF THE ESSENCE, AND THE EARLIER WE CAN START HELPING YOU THE BETTER. A WHITE COLLAR CRIMINAL CHARGE IS LIKE A FREIGHT TRAIN; GETTING AHEAD OF IT IS THE ONLY WAY TO AVOID DISASTER.
BRADFORD LADNER, LLP
BIRMINGHAM – 205-802-8823
MOBILE: 251-303-8800
EMAIL: info@bradfordladner.com